ZZZZMoreton Bay Day Sail - Sunday 18th April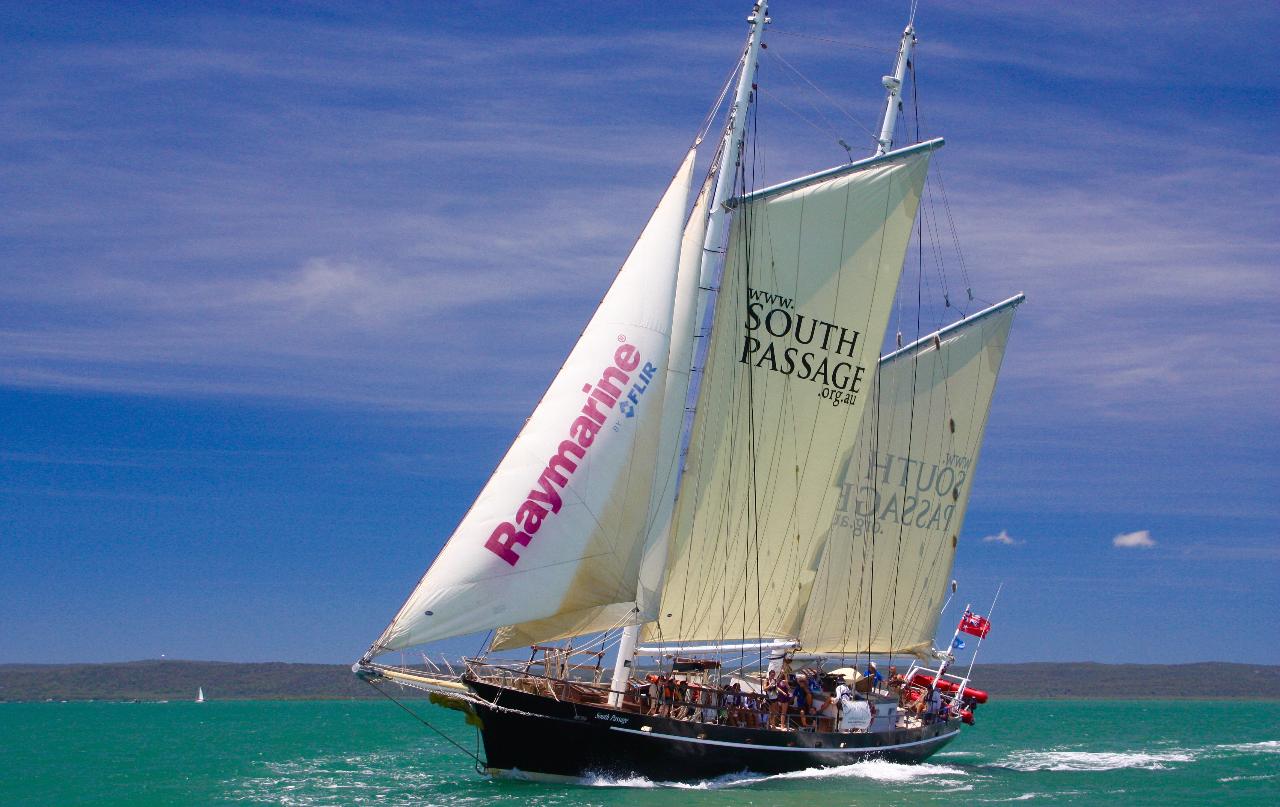 Duration: 6 Hours (approx.)
Location: Manly, QLD
Blow away the cobwebs with a wonderful day of fresh air out on the waters of Moreton Bay. South Passage is a 100ft gaff-rigged schooner built with advantages of modern technology merged with the spirit and romance of traditional sailing.

Government easing of social distancing rules have allowed our COVID-19 safety plan to increase to 46 passengers on board for our day sails. To ensure the safety of all passengers and crew, temperatures will be taken before boarding.
You can do as much or as little work as you like. Either jump in and haul on ropes to hoist the sails, grab the wheel and - with the skipper's permission and supervision - guide the big ship around the bay, or sit back, enjoy a drink and watch the world sail by. Weather permitting, we should even be able to stop for a swim. Depending on the wind conditions, we usually make it over to the Big Sand Hills on the south end of Moreton Island or Horseshoe Bay over on Peel Island.
DEPARTS: William Gunn Jetty, Manly
TIMES: Depart approx 10am Return approx 4pm
Please click on the "Choose a Date" arrow to see the range of
dates available.

All you need to bring is some sun protection, togs and a towel for a swim, and a picnic lunch and refreshments. No glassware or smoking please.
Come enjoy the great outdoors!!