Brisbane River Full Day Cruise - Sunday 2nd August 2020 - New Farm Park River Hub to Manly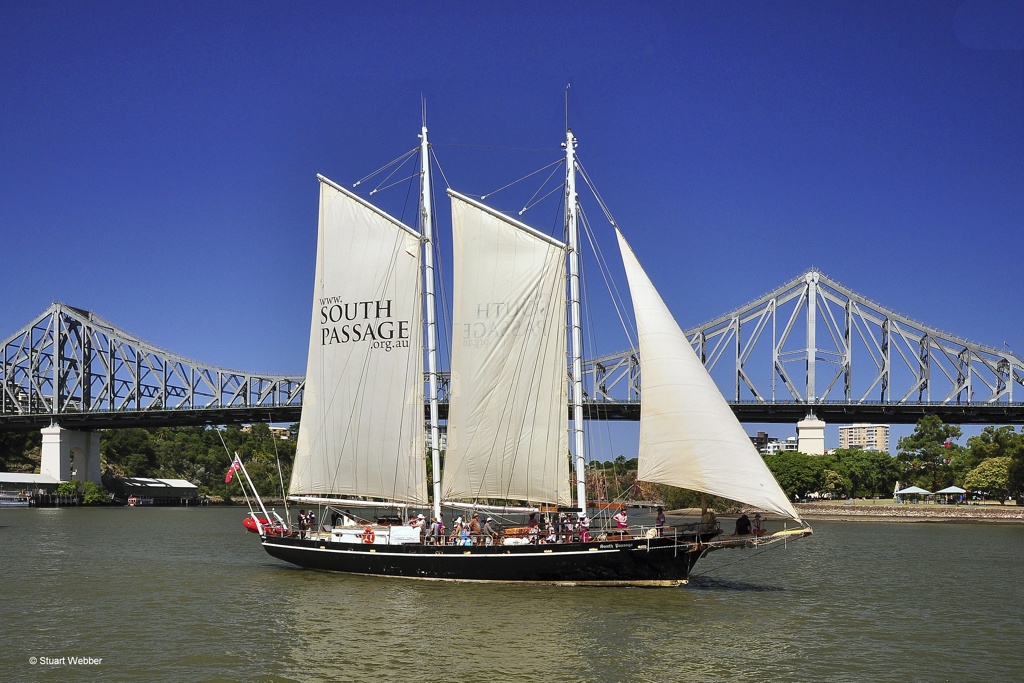 Duration: 8 Hours (approx.)
Location: New Farm, QLD
Always wanted to sail on a Tall Ship, but not keen on the rolling swell?
This cruise will give you a chance to see what it was like for the early sailors to navigate the bends of the Brisbane River as we sail the river from New Farm Park to the Brisbane Botanic Gardens and finish our cruise at William Gunn Jetty in Manly.
If you are after a more relaxing afternoon, you can opt to sit back and enjoy the city view as you nibble and sip on your BYO treats.
South Passage - a 100 foot long, gaff-rigged schooner - is a working ship, and you can take part in sailing the vessel as much or as little as you want. No sailing experience is required and South Passage's crew are always on hand to "show you the ropes".
We will be sailing from New Farm Park River Hub at 9am to cruise the Brisbane River.
At midday we will return to the New Farm Park River Hub to pick up passengers and then sail down the River to reach Manly by 5:00pm.
All Passengers will disembark at the William Gunn Jetty in Manly at 5pm.
No glass drink ware please and no smoking.
BYO FOOD & DRINK
Prices are subject change without prior notice.